Braun WK 500, 1,6 l, 3000 W, Svart, Vattennivå indikator, Filtrering
Art.nr.: [

5920534

] | Tillverkare:

Braun

| Modell-nr.:

WK500BK

| EAN:

4210201657750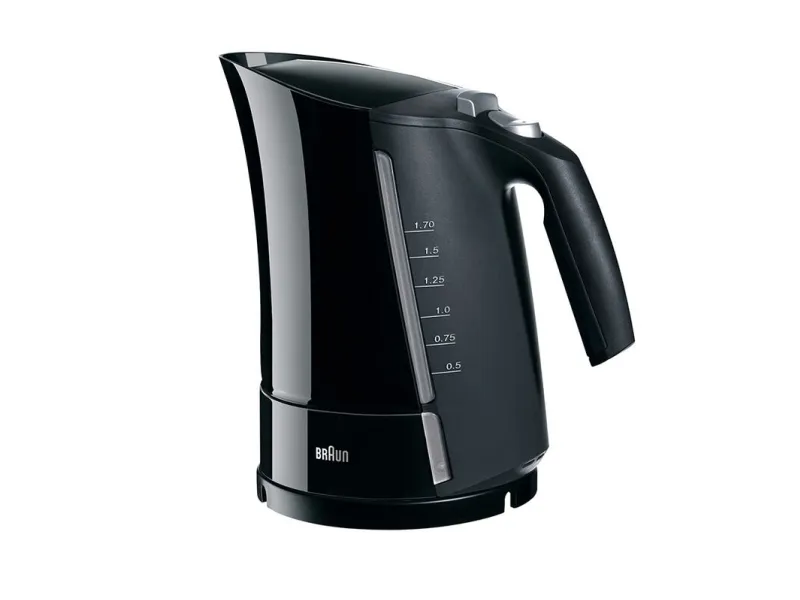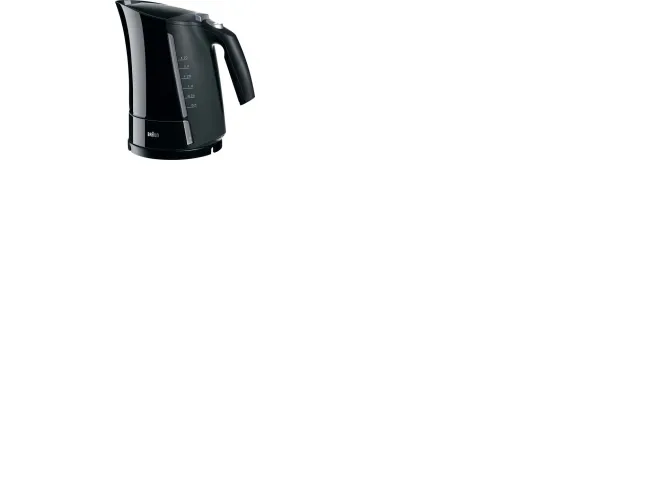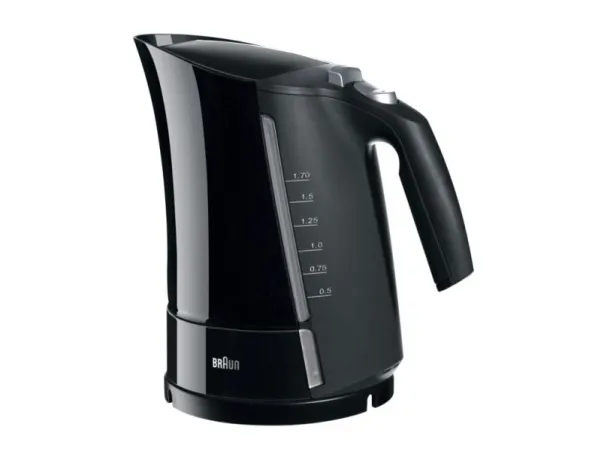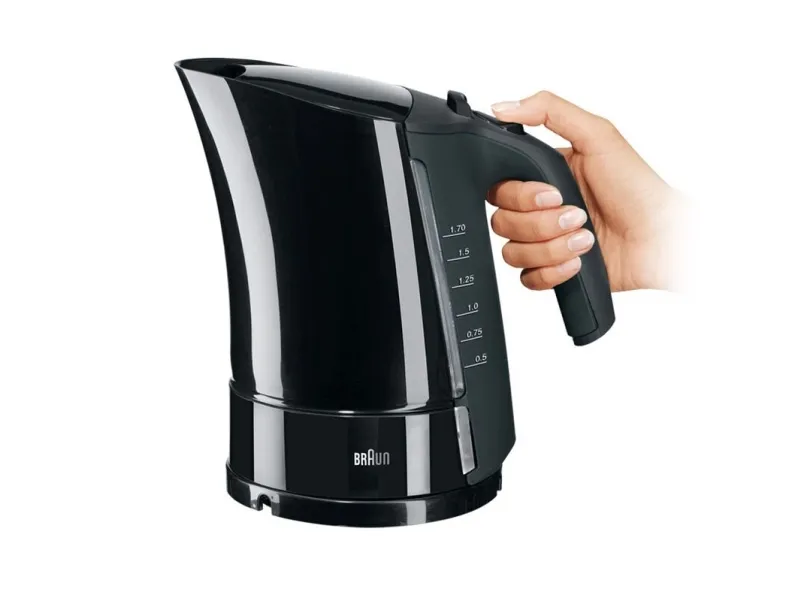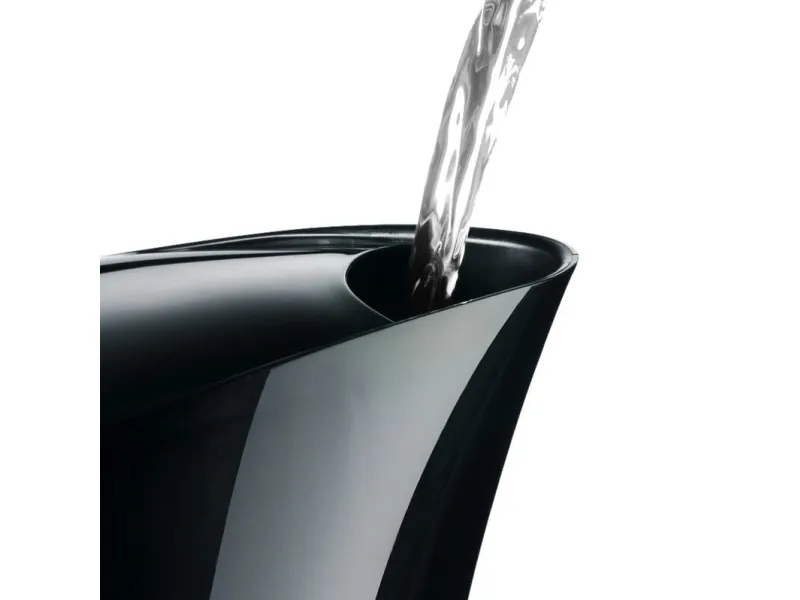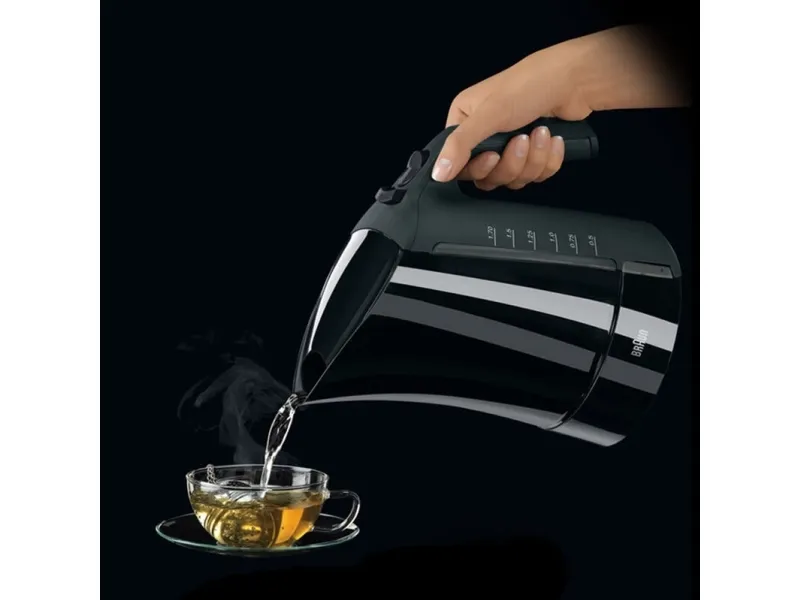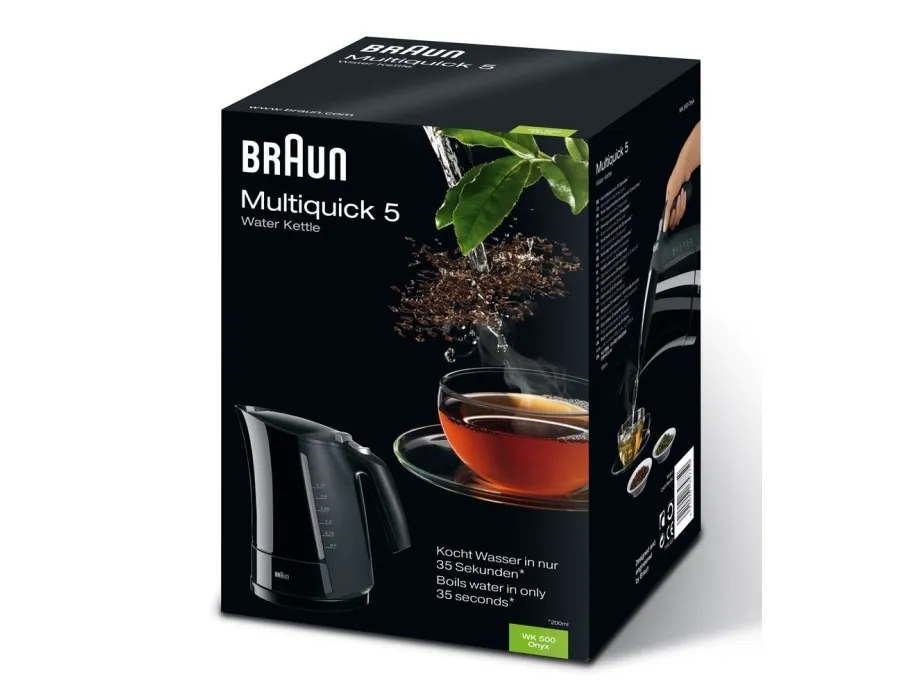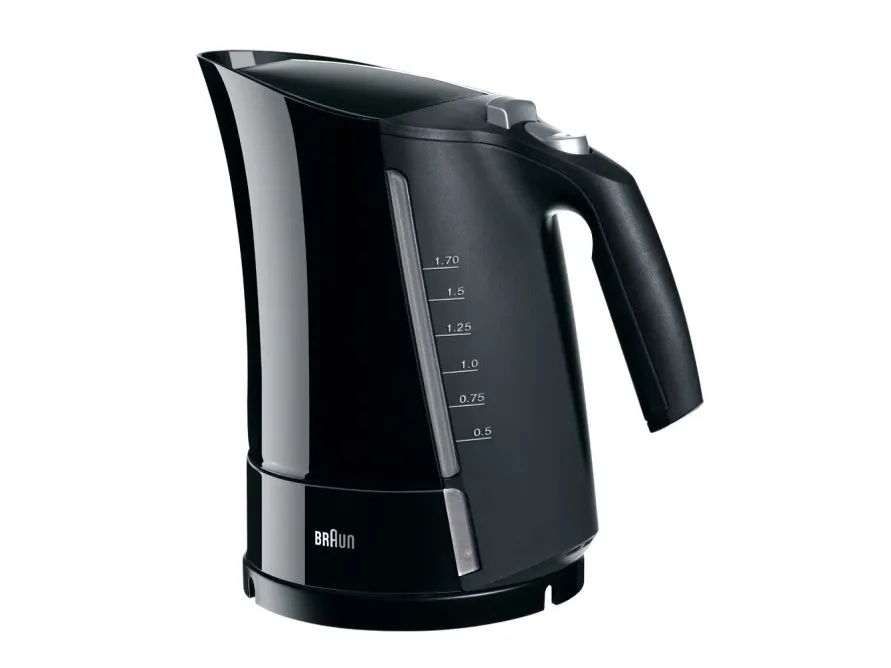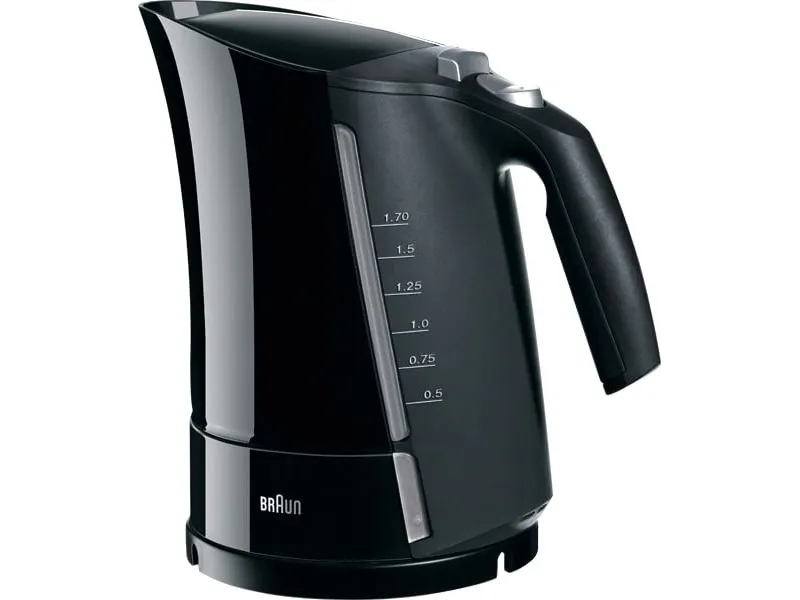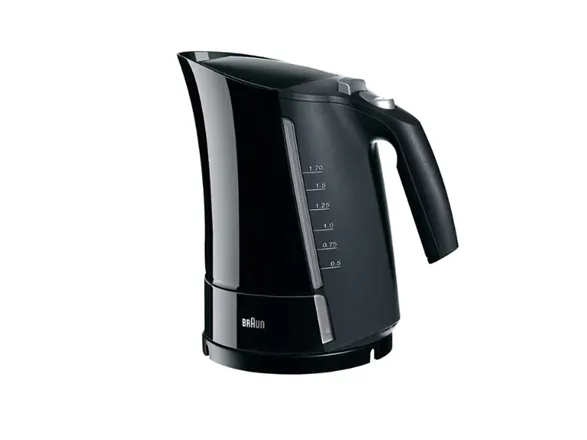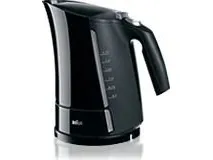 Fjärrlager (4-6 arbetsdagar)
Varan finns i vårt fjärrlager, leveranstiden är 4-6 arbetsdagar.
Mer info
Frakt 59,00 - Bring - Närmaste utlämningställe.
SEK
666,00
ex. moms 532,80
Totalt inkl. frakt 725,00
Funktionen kräver att man är inloggad. Skapa en användare och gör bruk av vårt smarta listsystem till att hålla koll på framtidiga köp, regelbundna köp eller önskelistor.
Skapa användare
Login
Braun AquaExpress combines unique design with rapid boiling for ultimate performance. The cordless kettle boils water for tea, instant coffee, etc. much faster than any other appliance: It takes less than a minute to boil 250 ml of water. Boiling water has never been so fast, easy and safe - and never looked so good.

Designed to display good taste
Do you want your kitchen to reflect your sense for aesthetics and quality? The exclusive design feature and harmonious look combined with the high-value brushed, stainless steel materials make Braun's Sommelier water kettle an elegant and truly sensual experience. And its smart functions add convenience to your everyday life.

For right and left handers
The AquaExpress is easy to use for both right- and left-handers because it has two symmetrical water level indicators and the jug can be placed on the 360° hotplate from every side.

Easy filling
The kettle can be filled directly from the tap through its large spout, adding to overall convenience. It takes up to 1.7 litres of water. The integrated and removable filter holds back lime scale from being poured into the cup.

Convenient handling
The on/off switch and button for opening the lid are in easy reach. The covered stainless steel hotplate brings even small quantities of water to the boil quickly and evenly. The kettle switches off automatically as soon as the water boils.

Easy to clean
The smooth base with the covered hotplate are very easy and convenient to clean.

Superior safety
Important safety features switch the kettle off automatically when water is boiled, there is no water in the kettle, the lid is opened or the kettle is taken from base.