Tattu Funfly, Batteri, Multifärg
Art.nr.: [

7619301

] | Tillverkare:

Tattu

| Modell-nr.:

TAA15506S10X6

| EAN:

6928493302002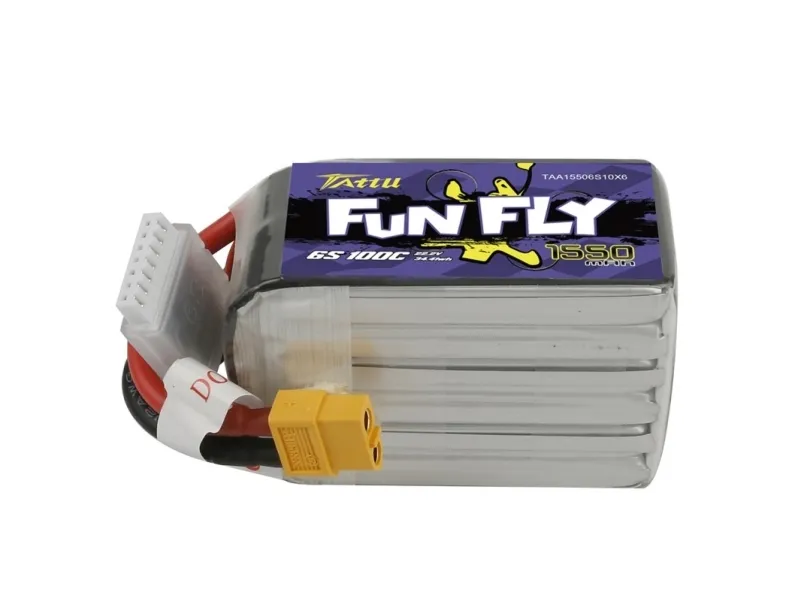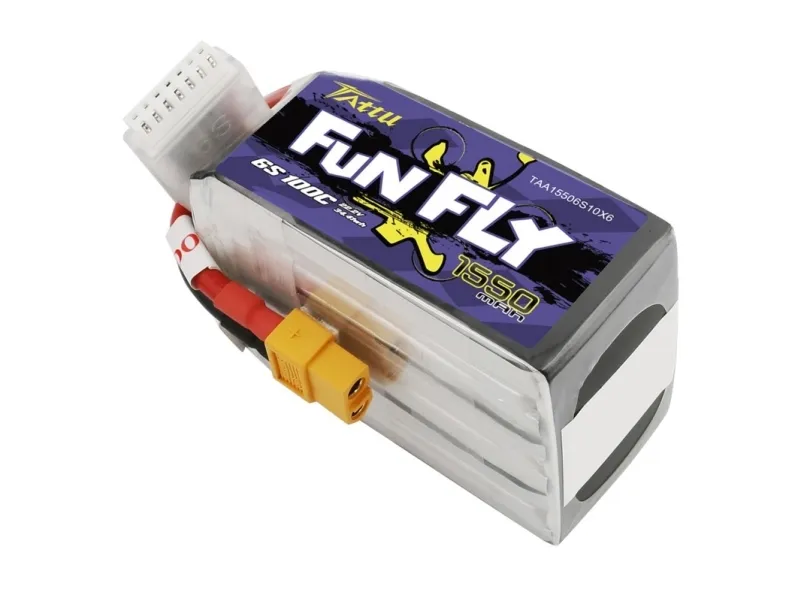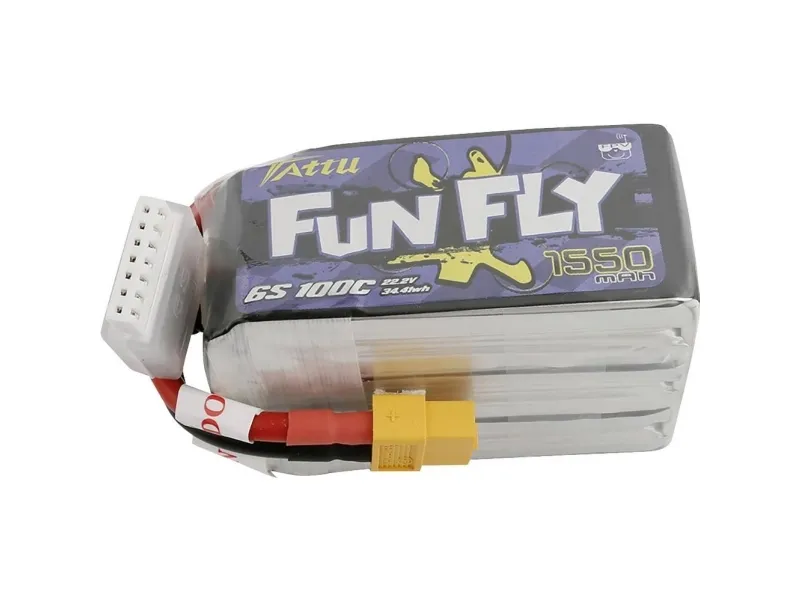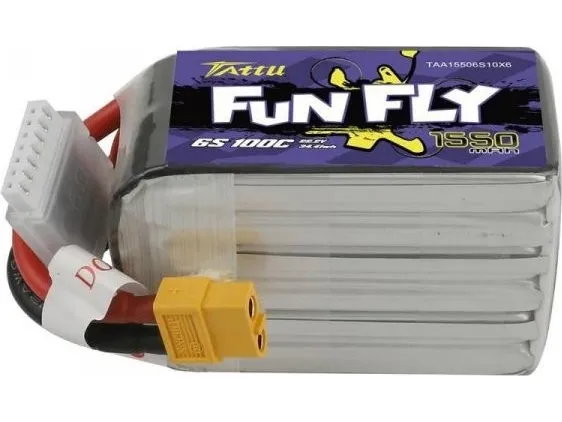 Fjärrlager (4-6 arbetsdagar)
Varan finns i vårt fjärrlager, leveranstiden är 4-6 arbetsdagar.
Mer info
Frakt 59,00 - Bring - Närmaste utlämningställe.
SEK
495,00
ex. moms 396,00
Totalt inkl. frakt 554,00
Funktionen kräver att man är inloggad. Skapa en användare och gör bruk av vårt smarta listsystem till att hålla koll på framtidiga köp, regelbundna köp eller önskelistor.
Skapa användare
Login
Funfly, the new lovely member of Tattu family, specially designed for daily training and freestyle. Are you tired of the pressures of the racing scene? All you need is to find a nice quiet spot at a local park or any open area to start your training. With its stable performance, you can concentrate on your flips, rolls and power loops and perfect your flowing freestyle lines.

Fun is fly. From now on, get rid of the pressure and do not care about what others say, good or bad, positive or negative, just wear your flying devices and start your own freestyle.

Tattu Funfly Series 1550mAh 6S 100C Lipo Battery Pack is specifically designed for FPV Quadcopters which require high discharge rates. Tattu battery pack has the ideal combination of power and weight. 100C discharge rate gives you instant power boost when flying.

Tattu batteries provide high quality, reliable power for your Multirotor or Aircraft.

All Tattu LiPos are packed with vibration-proof & fire-proof material and our luxury battery box. Make sure you get your battery in perfect condition. An automatic procedure & Computer system battery cell matching process ensures the batteries stability and quality. Different from the original Gens Ace series, TATTU is specialized for the UAV & UAS market, with their industrial quality (since Gens Ace is based on the Hobby area), their slogan "less is more", "more" means more flight time, more enjoyment, and more satisfaction, and "less" means less weight, simple design. Tattu always develops their products according to these 2 directions giving you a high-quality battery.